The 8 to Your IdealWeight diet-free program will
reshape your body
restore your energy
and reboot your life
by healing the root cause of overeating.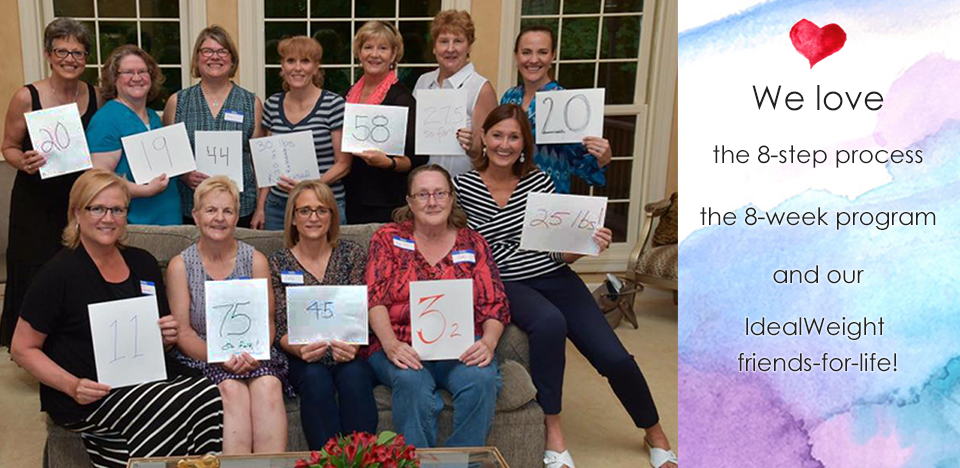 Get Real. Get Healthy. Get Empowered.
The 8 to Your IdealWeight 8-week Program is not a Diet or a Detox. It doesn't require willpower, just willing power. This is an Exclusive Invitation for those who are serious about a permanent, forever-and-ever weight loss.
If you're ready to be coached click below:
I achieved my IdealWeight goal… 27.8 pounds released… I haven't been this weight in seven and a half years. My husband says I look like I'm in my 30s again (recently turned 42). I've loved this 8 to IdealWeight journey that has become my way of living, taking full accountability to live my best life! Thank you, MK, the IdealWeight Coaches, and Ideals for being such an inspiration and encouragement that this was possible. I can't believe the power this change has made in every aspect of my life– physical health, family, relationships, career, personal goals and dreams are stronger than ever!
I must admit that initially when I talked to my coach, I tried to hedge and ask for next month's class, thinking I needed to wait… And then i turned around my thinking to selfcare. For a new healthy lifestyle, I MUST take care of myself first! I have to thank my coach for letting me talk myself into my new mindset! the support received from her and my sister IDEALS is a game changer for me! I remain conscious of food, thinking about what goes into my mouth instead of jsut eating anything. I repeat to myself that I'm in a health transformation and this is how I choos to live. I'm finding a NEW normal.